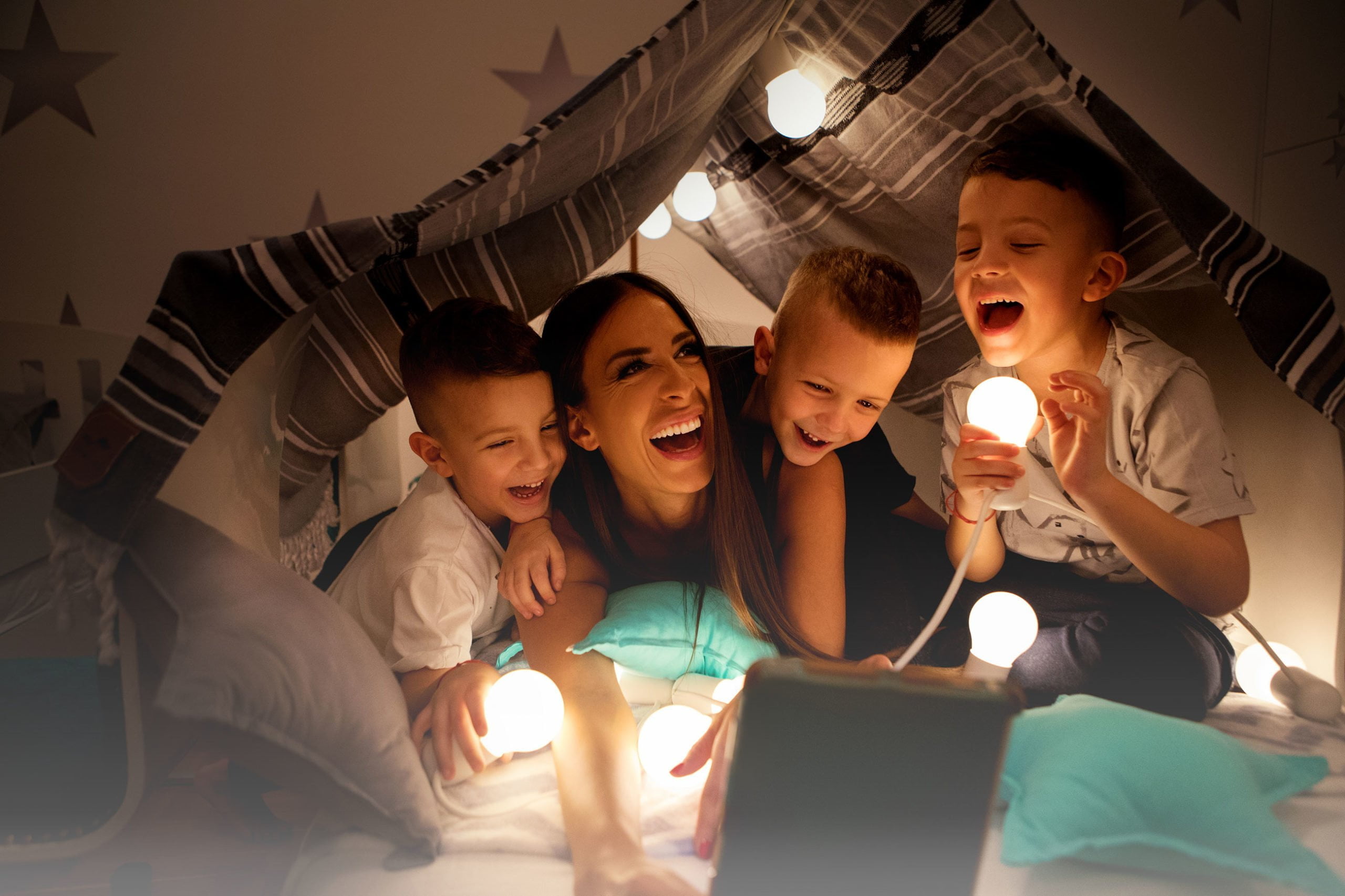 Protect your home and family with Pramac Powerknight gas generators when the lights go out
If you are concerned by unexpected power outages, gas fuelled generators are the perfect solution for your peace of mind.
LEARN MORE
WITH PRAMAC GAS GENERATORS YOU WILL NEVER BE WITHOUT POWER AGAIN
Among the consequences of climate change, there are effects that are there for all to see: increasingly adverse and severe weather events are having dramatic impacts on the lives of entire families.
Often these conditions are accompanied by power outages that can last for extended periods of time, preventing the use of essential services such as heating & lighting and consequently do not allow you to carry out essential activities. In a world where power plays such an important role in our increasingly smart homes, a loss of power could also jeopardise essential services for the survival of people with serious health problems or something as simple as charging an electric vehicle.
IMAGINE YOUR LIFE WITHOUT…
Refrigerator / Freezer for food and medicines

Heating

Hot Water

Lighting

Kitchen Appliances
Internet, Telephone, TV & Home office functionality

Washing Machine & Tumble Dryer

Smart Technology & Security Systems

Electric Vehicle Charging
HOW DOES A GAS GENERATOR WORK?
If your utility power goes off, your generator turns on automatically. It's really that simple. 
The generator system consists of the gas generator, installed outside your home and connected to your main electrical breaker box.
DON'T LOSE POWER If you want to know more details about our gas fuelled generators, book a visit or request a quote, please fill out the form below. One of our advisor will contact you as soon as possible.
REQUEST CONTACT NOW! Fill out the form and you will be contacted as soon as possible by one of our advisors.